Welcome to Buzu Village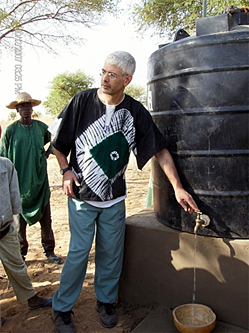 Dr. Sohn on the first day of
fresh water in the village
Buzu village is an initiative begun by Dr. Adrian Sohn, a resident family physician at the Dawson Road Family Medical Clinic. In 1980, while teaching in a boys boarding school and working for CUSO he lived with and developed an attachment to a tribe of people called Buzu. The Buzu live in northern Nigeria and are the lower class of the Tuareg tribe. Over the years Dr. Sohn has developed a close relationship with these people and has raised funds to help them establish a constant supply of fresh water.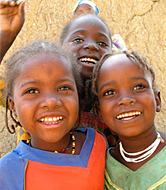 Dr. Sohn says, "These people are incredibly poor yet so extremely happy, with continual laughter, friendship and support for each other. Their joy is based on their community, not their possessions".
Click here for a message from Dr. Sohn regarding his trip to Nigeria to finalize the school project.